HEADSPA 7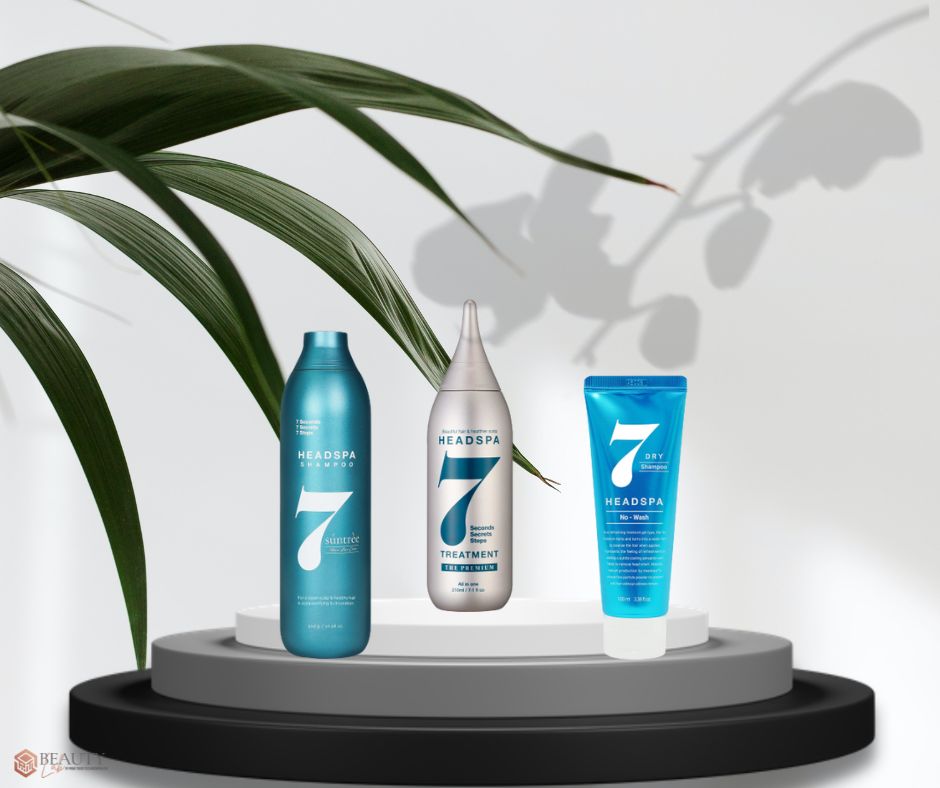 Annyeong-haseyo! As a K-drama and K-pop lover, we are sure you have heard this Korean word many times already. It means "hello" to Korean. But have you heard Headspa 7? If yes, we're glad to know that. If not, you might not want to skip reading this, as you'll get to know Headspa 7 more.

Headspa 7 is a hair and scalp care brand from Korea. It has different products such as shampoo, treatment, perfume, volume fixers, hair essence, etc., which take care of your hair loss, dandruff, and other hair & scalp problems. Headpsa 7 is a high-end Korean brand that brings a vibe of professional salon care daily at home. It simply means you don't need to worry about visiting a salon because you can get beautiful and healthy hair every day with Headpsa 7.

Three of Headpsa 7's main products are available here in the Philippines. Each product has specialties and is absolutely a must-have!

So meet the Headspa 7 products one by one.
Heaspa 7 Suntree Shampoo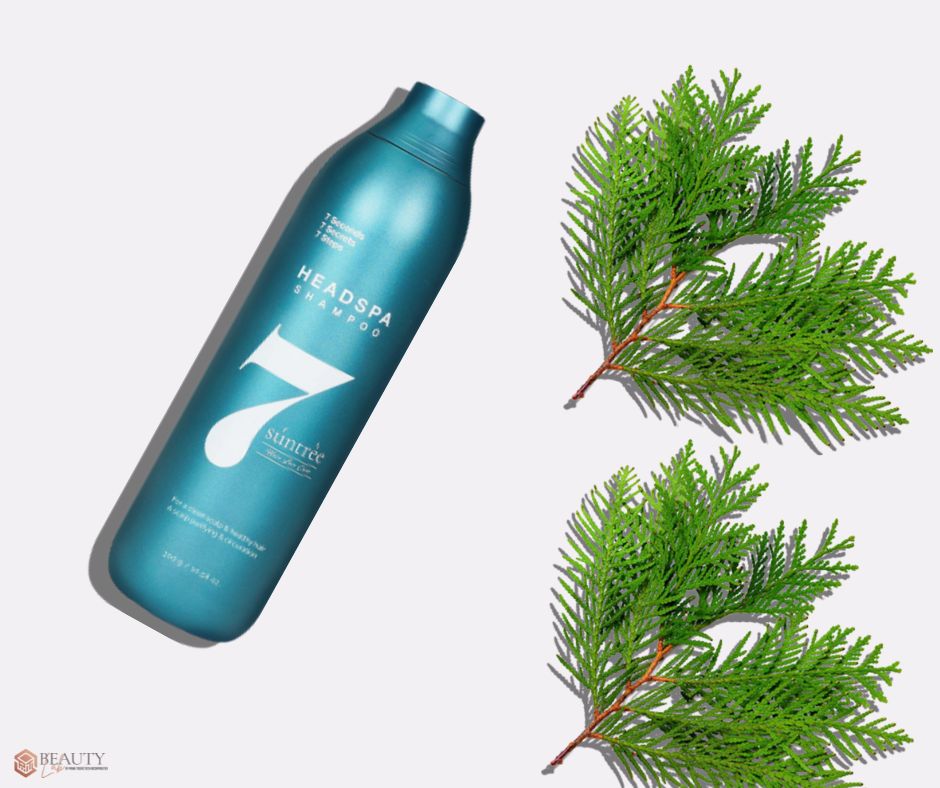 Hair fall has become part of our daily worries, especially for girls. It irritates us whenever we see hair fall on the floor, bed, sofa, or in any corner of our house. Even whenever we comb our hair, we notice how much of the strand has been falling out. A moment where you need to act and look for something that will help reduce this reaction of your hair is when the hair fall turns into hair loss.

Hair loss has many causes. Some of those are biological causes like stress, hormonal imbalance, genes, and pregnancy. You'll know when it's not normal anymore. It's when the hair fall is not as usual as before. Don't worry! It's never too late to solve your problem. Headspa 7 makes sure to help those who suffer from hair loss and unhealthy hair. One shampoo that can help is Suntree Shampoo.

Headspa 7 Suntree Shampoo is an anti-hair loss shampoo made with pure cypress water, tea tree oil, and other natural herbs. It has a rare aroma that comes from natural ingredients and is also new to the taste of Filipinos. You can have the product for 300ml at ₱630. Worth it for one bottle also because you don't need to put a lot in your scalp or hair; enough is okay.

What makes it a more natural and better hair care product is it doesn't have a single drop of purified water. Suntree Shampoo is made purely with Chamaecyparis Obtusa water or cypress water. A rare ingredient of shampoo, right?

This shampoo doesn't guarantee that it will stop your hair fall problem 100%. But as you use the shampoo continuously, it will help lessen the hair loss problem. Based on the experience shared by one user, it will take one week to see the effect. Not too long and not too short to wait!

We know you want to know more about Headpsa 7 Suntree Shampoo. You better try this now!
Headspa 7 Treatment the Premium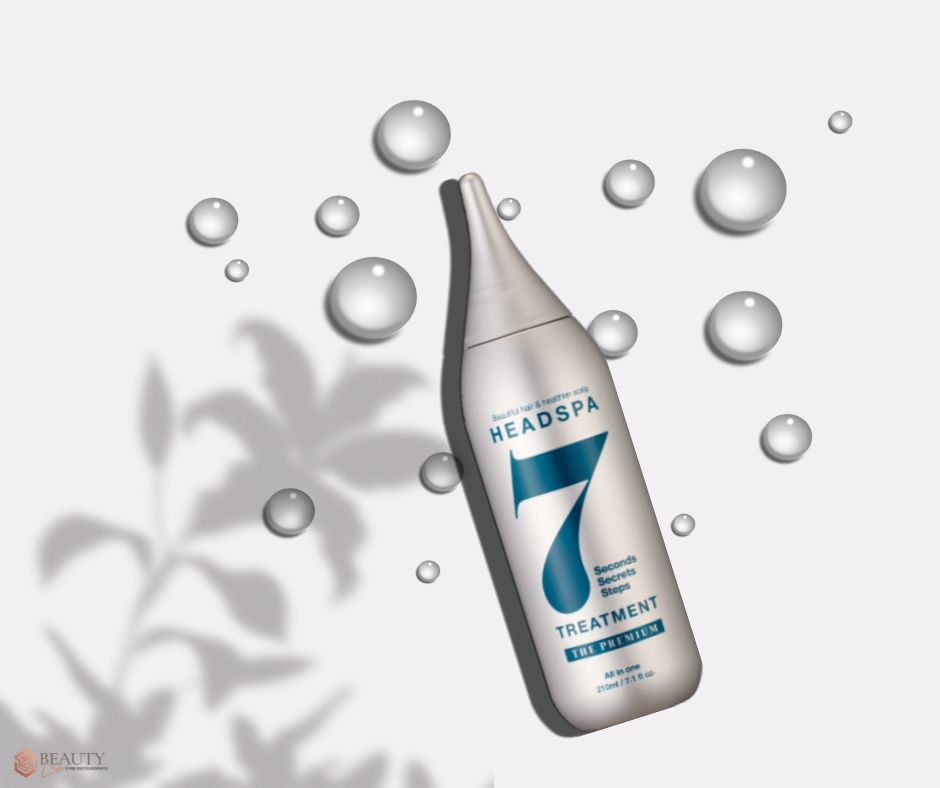 It has always been part of our lives to give ourselves a "Pamper Time" – going out with family, friends, or even you alone, spending time in a hair, nail, and body massage spa, taking a break, and making yourselves comfortable and relaxed. However, not all of us can afford these things. Some people do the trend today, called Do It Yourself or in-short, D.I.Y. What does this mean? It means you don't need to visit a spa to relax because you can have a Pamper Time at home by purchasing the materials you need to get your hair, nails done, and so on, which are affordable and suit your budget, then – Do It Yourself!
We all know that you can get better results if you receive a service from a professional, yet the results of your D.Y.I still depend on the product you use. We can give you the best example of a high-end product that provides professional results even at home – the Heaspa 7 Treatment the Premium.
If you are a fan of Korean products, you know that there are many haircare products already, and some have the same benefits. The question is, what makes it different from other haircare products? Well, that's an easy question. It is a 7-second daily treatment for all types of hair. Just put enough in your hair, and after 7 seconds, you'll get the best result! That's not it. Did you know that it is an anti-hair loss treatment? Aside from helping your damaged hair, smoothening your hair, and maintaining your thick hair, it also lessens your hair loss problem.
Those are the reasons why it is well known as an All-In-One Treatment because of its functions.
Now, let's talk about the price.
Of course, the product is worth the price! For ₱630, you can have one bottle of Treatment the Premium, which is 210ml, and use it daily in your convenient space and time. It's up to you if you want to use it every other day, thrice a week, and so on. Nevertheless, it won't affect the benefits it gives to your scalp and hair.
Headpsa 7 Dry Shampoo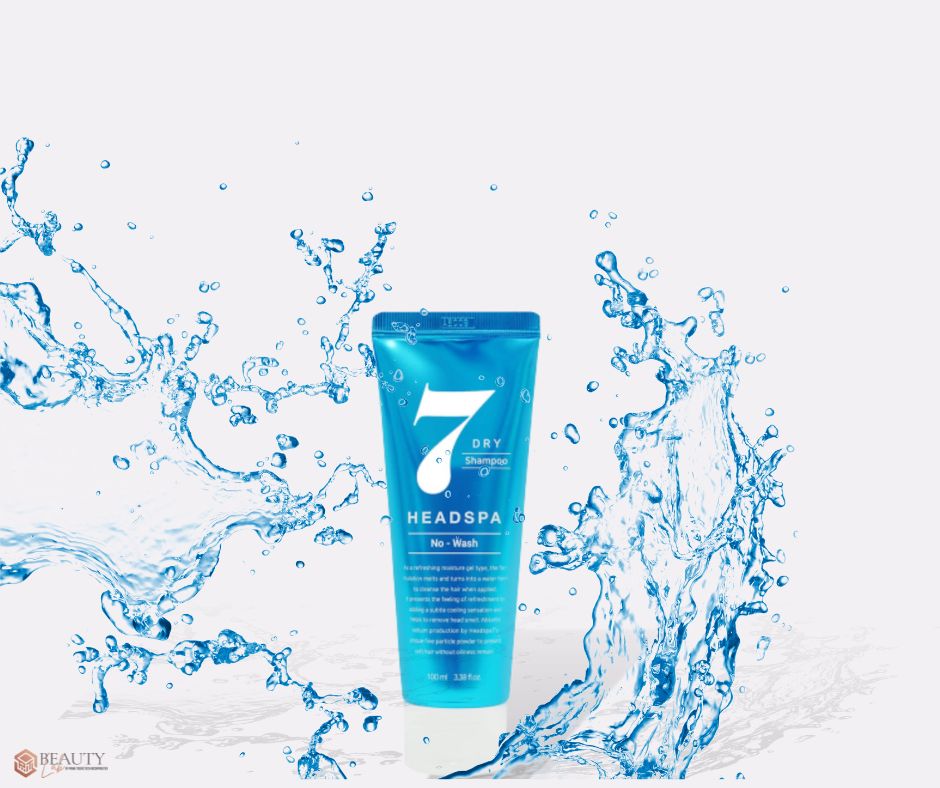 If you are the type of person who is exposed to sunlight every day, who is always busy, who commutes every day, who always gets home late, who is over-conscious of yourself, who wants to feel fresh after a tiring day – keep reading this!
Most of you are unfamiliar with a no-wash type of Shampoo, also called Dry Shampoo. You can't even find it easily in the Philippine market, especially since not all brands have released this type of Shampoo, and not all physical stores have stocks of this. For your to know, Dry Shampoo is a no-wash shampoo that hydrates your scalp, absorbs dirt, and removes unpleasant odors from your scalp and hair without using water. That is why it is called Dry Shampoo – no need to wash your hair with water before and after using it, as it will perform its duty alone. The most common you can find in the market is spray-type Dry Shampoo. And Headpsa 7 has released the new concept of the first cream-type Dry Shampoo, first in Korea and now in the Philippines!
Here are the best things about Heaspa 7 Dry Shampoo:
-It keeps the scalp hydrated even without using water
-The texture is not sticky as it will turn into water texture once you put it on to your scalp and even just in the palm
-It made with pure cypress water
-You can feel the refreshing effect and smell the cooling sensation once you put it onto your hair and scalp
-It helps calm your scalp when exposed to the heat of the sun
-It helps your hair volume back to the firmness
-It is easy to carry whenever and wherever
We think you now understand why Headpsa 7 Dry Shampoo is perfect for a person who has a busy life and is over-conscious. It is because of the function it can do to your hair and the help it can give to your daily life. Whatever you do, Headspa Dry Shampoo is always ready to provide your needs while saving a lot of time. A convenient and effective product that costs ₱750 only!